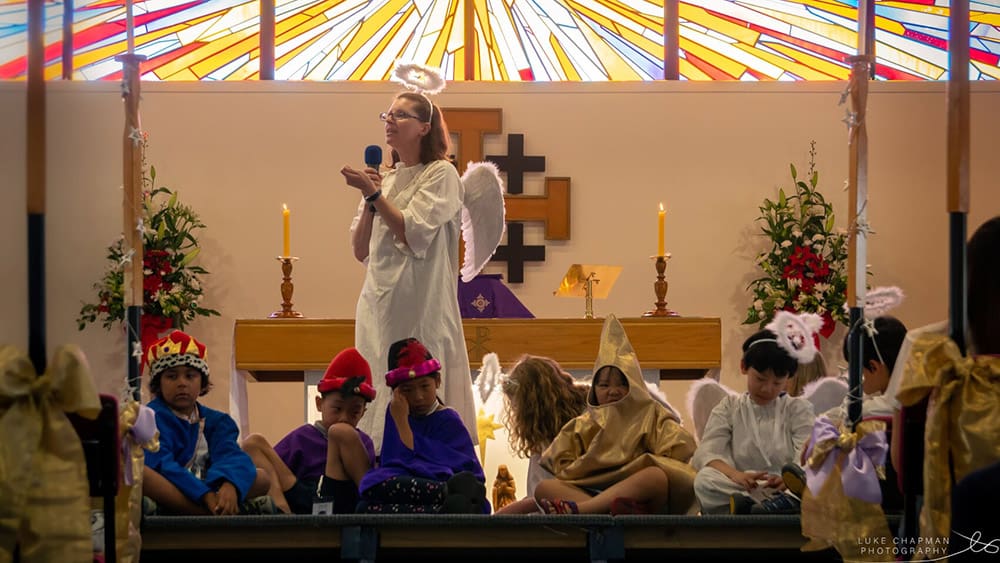 Families are central to our church. While we value every generation, singles of all forms, we celebrate and value our families. Hence, we invest a huge amount of our energy and resources to fuelling and forming our families.
So, if you are a Christian family, or checking out this God thing and want or need support, we are listening!
Our children and family ministries include:
Oasis – Sunday's 10.30am concurrent with our family oriented service, but also life oriented events of our church's life is for, with and by our families. One small example is our Shrove Tuesday (each year the day before Ash Wednesday) when we  have an all church pancake event unpacking the meaning of Shrove Tuesday and why pancakes…, and the kids love it! We cater to all generations providing a space to play and connect, enjoy one another and just be "us" with anyone invited to join us!
Mainly Music is for pre-school aged children and a parent/caregiver.  It is a wholesome easy connect entry ministry of our church. It's a safe place to come do a fun healthy developmental activity, as well as good play space during morning tea. It is often a sanity break for mums or caregivers,  including grandparents !
School Holiday  Programmes are a recent addition to our ministry offering. Safe, fun, creative, inclusive, and for all kinds of kids. The main staff team are well trained teens of our church doing super work with our Children's Adult Team helping. The kids love the fun times with these older "kids!"
We also deal with complex situations, be it a regular family in tough seasons, or families  with more complex contexts, we're accustomed to giving relational care for needs  and supporting them in these harder times.
Parent Seminars are something we do well and we target different ages and stages of life to equip and support parents.
SO, know clearly that you're invited, welcome and there is always room at the table!
---