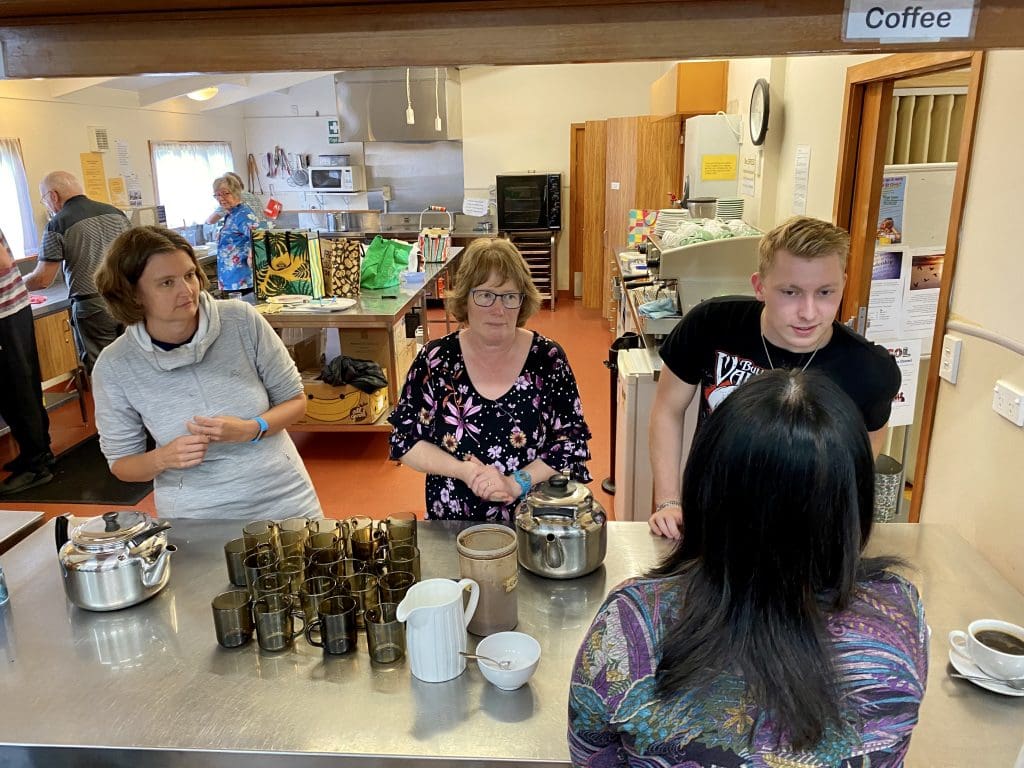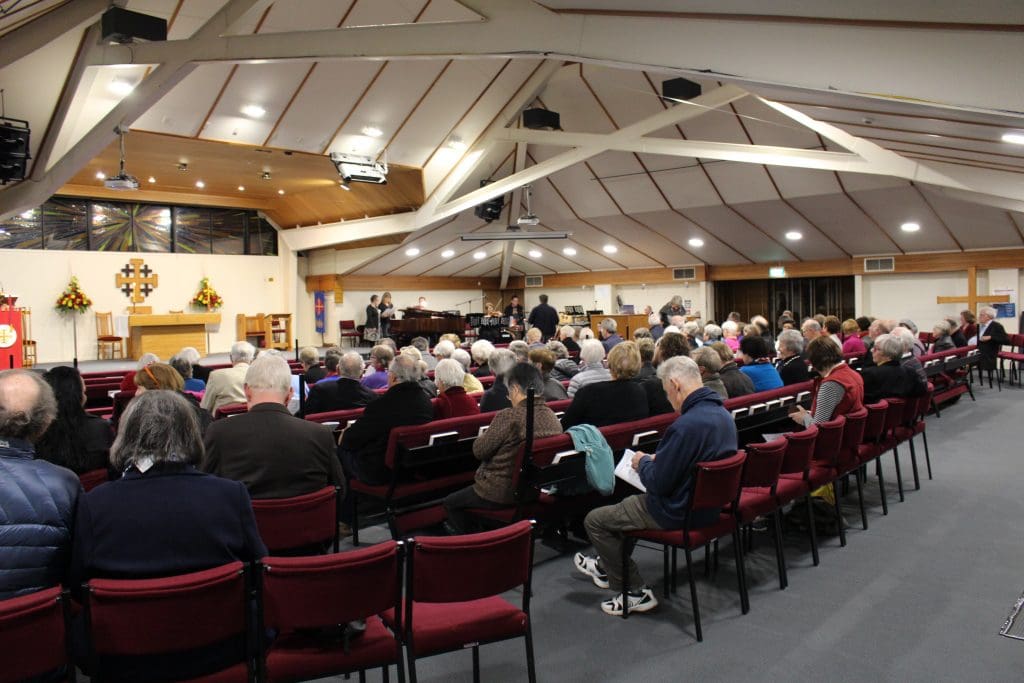 In our present society faith has fallen to an all time low.  With this is a lack of understanding who God is, what a Christian is, and what the church is.  Many people are actually reticent to enter church, any church, not knowing what to expect.  They sometimes come with presuppositions that are not true, and yes, even some we've earned the wrong way.  We get it.
So, what you need to know about us begins with welcome.  We often say, "There is room at the table for you!"  We mean it.  You are welcome, just as you are.  You do not have to change a thing, believe a thing.  You can come, listen, "kick the proverbial tyres" and see what we're on about, get to know a few people and yes, even doubt and wrestle and ask hard questions.  No one will judge you or reject you.  We are confident of this fact of who we are!  For us, belonging precedes believing and behaving in some expected way.
Do we want you to come to know and love God with us?  Uhm, yes.  Of course.  The hope, truth, love and purpose from God through the salvation Jesus brings, is why we love – because He loves us first!  BUT, but, what we do not want is coercion or a bait and switch of what you taste at first and what you experience later.  We will not bully or coerce you.  We will not make your welcome conditional.  You are always welcome.
Come get to know God a bit.  He knows you, but knowing facts isn't relationship.  Relationship is a knowing that happens in the experiencing of it, a shared journey.  We hope, though as people with our own shortcomings, that you can get a glimpse of Him through us.
What you'll find is a people who are honest, not up on a pedestal, leaders who serve and care, members who move over and give room for everyone to make their own contributions, using their own gifts.  We are certainly not perfect, but we're real.
A lot of what we do is outward facing.  People need to journey towards God and often this takes several years.  So, we work to provide space for people to take one step at a time.  The best way though is getting into a life group, a group of people sharing this journey, and sharing "being Christians," sharing doing what it is we strive to do to actually bless and care for others outside our church, naturally.
So what do we believe?  Well, it's a long and complex story, like yours.  But we hold to the historic and tested Nicene and Apostles' Creeds.  We hold to the ancient texts proven reliable over and over historically, archeologically and prophetically.  We hold to who Christ is (God's one way to life) and that He loves us so much right now.  We hold that we, the church, are the tangible collection composing His body here.  We honour the other orthodox traditions of faith (different denominations) and we are part of the global Anglican Communion.  We're an old tradition, that sits in the middle between our Catholic and our Anabaptist Protestant traditions.  We like the healthy tension between the two in many aspects.
Mostly we want you to know on this web site – that God did everything to make you being His daughter or son possible.  He wants you to enter His family for here and eternity.  So, there's room at the table.  We hope you can find a home for this journey with us.
Participation in the church, in God's family is one of our great joys.  People are often interested in knowing about baptism, communion, confirmation, weddings and funerals.  These are the commitments that mark belonging to the church and the church belonging with you.
We will facilitate these meaningful transformational rituals  of baptism and confirmation, are for people on a journey to Christ.  Yet, we first want you to understand these are practices for the church, for Christians.  They are not meant to be something a person does to "get the eternal life insurance" or to follow a religious cultural edict of family.  It's not getting anyone in relationship with Christ, but is a reflection of that relationship.
Baptism is a covenant of God between the person, God and the church.  We will do immersion or sprinkling.  We do require that a person/parent of a baby, do the full preparation to understand what they are participating in.
The same is for Confirmation.  It is the second completing half of baptism.  It is an awareness of the covenant unconditional relationship with God, from God, that is completed in the person responding and entering that covenant knowingly as well.
For Communion – we practice an open table.  Jesus ate with so many people and that sharing of the meal together is a entering into relationship, be it a new one or an intimate one.  If you are sincerely moving towards God, as best you know how and want to eat with Him, you can eat with us.  You are welcome to come to and participate in Communion.  We exhort you that in the confession and reconciliation (absolution) and in the sharing of the peace, that you ensure you are in reconciled relationship with God and one another.  This unity prepares us for the joy of the feast shared together.
In regards to Weddings and funerals.  We do Christian Sacramental weddings and funerals.  We hold that God is involved in establishing a marriage and we hold that God is to whom we commend a soul and a body in our funeral habits.
The wedding needs premarital counseling, which we will entrust to a Christian pre-marital counselor and/or we will happily walk you into the preparation.  Why do we require this?  It's simple – most marriages and cohabiting relationships fail.  The pre-marital counseling is to help you succeed and thrive!
For funerals we will walk with and serve anyone who wants us to facilitate their funeral, but like our weddings, it is a Christian one.  We do not include other religious acts of worship, including pseudo religious rites, eg Masons, etc.  Apologies, as it is not a desire to offend, but remain true to our convictions of and to God.
We hope you'll consider exploring these practices of the ancient and modern church.  We hope you'll consider the implications of a people, a faith community embodying these, not just a rite to check a proverbial box.
If you'd like to explore or have questions, please let us know.   Email connect@stchristophers.org.nz