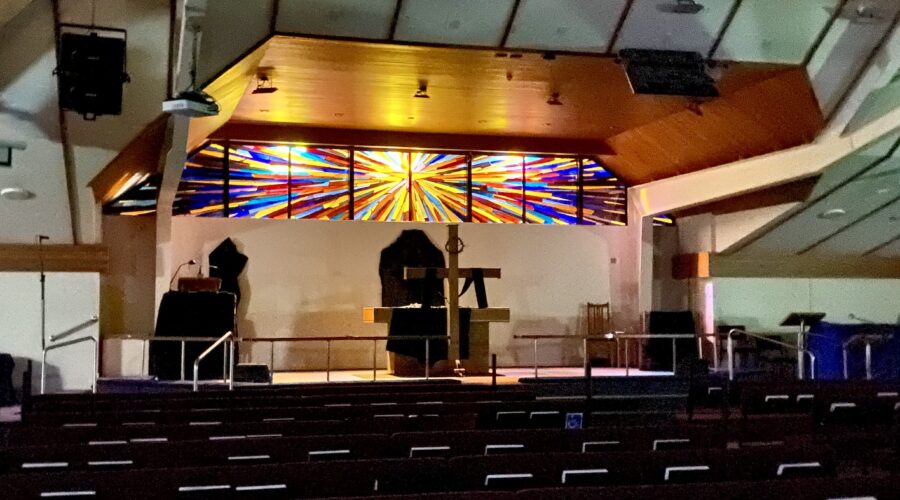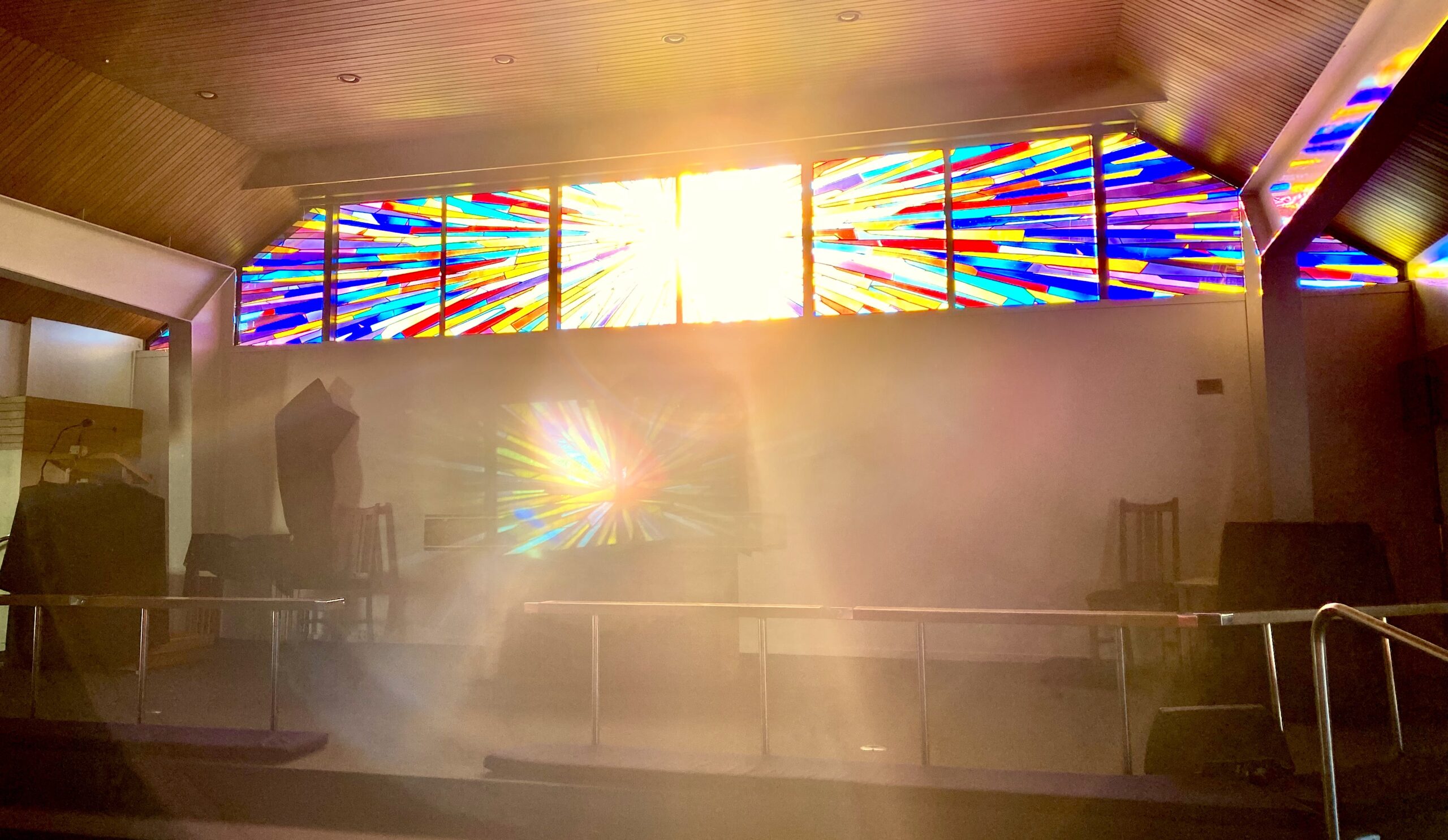 Many have asked where is our stained glass windows!  Hosting a diocesan conference we had so many from sister parishes concerned it was vandalism.  About two and a half years ago we had noted something not right with our stained glass, which is double glazed.  We invited Trinity Glass (the best on the South Island) to have a look.  They told us it needed repair and was earthquake damage.  Our fears were alleviated when both our insurance EQC stepped up and backed Trinity and funded the repair.
Unfortunately Trinity has been deeply involved in the repair of the Cathedral and we had to get in the queue!  Finally, they rang us and scheduled for the windows to got out and get repaired.  The total time is six to eight weeks.  The progress is as expected, and after several weeks, we are managing but their absence is stark.
These are good lessons for us – remembering to not take our blessings for granted!  We anticipate them coming back like new!  Absence makes the heart grow fonder!